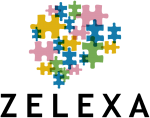 Website Zelexa Therapy
Competitive Pay $68,000-$72,000
*Laptop will be provided
Job Description:
Zelexa Autism is seeking a supervising Board Certified Behavior Analysts to provide behavioral services. Responsibilities for the successful candidate include providing direct 1:1 ABA, conducting functional assessments, behavior support plan development and monitoring. Other responsibilities will also include: setting up and monitoring ABA programs; supervising and training ABA therapist; conducting assessments; problem-solving; collecting data and writing reports.
Qualification:
•BCBA certification
•Experience with programming in Clinical settings preferred.
•Experience with autism and related disorders
•Masters Degree
Salary is determined by therapist level, degrees, certifications and experience. Level of experience determines level of therapist in which employee starts.
We are currently looking for applicants with experience working with children and have a passion for helping children with special needs.
Experience in ABA is a plus.