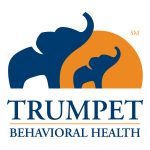 Website Trumpet Behavioral Health
Trumpet Behavioral Health is a leading provider of behavioral he
Trumpet Behavioral Health is a leading provider of behavioral health services. We specialize
in providing exceptional behavior treatment services for children and adults with Autism Spectrum Disorders (ASDs) using an Applied Behavior Analysis (ABA) based therapy.
Join us and discover a work experience where diverse ideas are met with enthusiasm and where you can learn and grow to your full potential. We are looking for a Behavior Analyst-Clinician to join our team in the Fairfield area who has the passion for working with children/young adults with special needs.
We Believe In:
Clients First – Each decision we make should be evaluated first on how it will impact our client programs.
Integrity – We always focus on doing the right thing.
Excellence – If something is worth doing, it is worth doing well, and we are always looking to refine and improve the way we work.
Teamwork – TBH is a collaborative and open environment in which we lean on and learn from each other every day.
Fun! – At TBH, we are doing great things for people that need our help. We should feel good about it and have a good time doing it!
What you get by joining Team Trumpet:
Career Development in the field of Applied Behavior Analysis (ABA)
The ability to join leading research teams and monthly research reviews.
Opportunity to grow within our company and build a career
Benefits – medical/dental/vision/EAP and flex spending accounts
Annual Professional Development funding for each clinician
Opportunities to earn all of your C.E.U's at no cost
401(k) Retirement Savings Plan w/ matching
Accrue up to 15 days of PTO a year
The rewarding experience of changing the lives of children and their families
Position Overview:
Conduct skills acquisition, social skills & functional assessments
Draft conceptually well written and grammatically correct progress reports, outlining the child's strengths and deficits. Reports should reflect progress, challenges, relevant future goals and strategies
Develop and implement positive behavior plans & strategies (PBSP, PBIP)
Create recommendations for comprehensive services
Consult & provide training for parents, teachers, and community members
Adhere to ethical standards in HIPAA and BCBA code of ethics
Collaborate with all other team members of the child's educational environment
Provide training and supervision for team members, in all policies and procedure
Performance and Behavior Management
Wear multiple hats in an environment that is constantly moving
Education/Certification Requirements:
BCBA certified
State or local license eligible where applicable
Required Experience Position Qualifications:
You will need 2+ years of applied experience working with special needs children/young adults.
Knowledge of ABA and DTT is required.
Person must possess excellent leadership, interpersonal and time management skills, proficiency with writing and communication, good problem-solving skills, and must work well within collaborative teams.
Reliable transportation and a willingness to drive as we provide home as well as center based visits.
Ability to communicate with us routinely, regarding schedules and client's changing needs.
Ability to lift up to 25 pounds.
Ability to pass a state and federal background check.
Have the ability to meet our credentialing process and to supply us with your CAQH number upon acceptance of the position.
The following is only applicable to candidates in the Bay Area of California:
A recent physical that verifies you meet the physical requirements of the job and meet immunization requirements.  If during the physical the immunization requirements cannot be proven, copies of the below immunization records must be provided to TBH:
Immunizations:
TB Testing (completed within the last year)
Proof of MMR immunity or vaccination
Proof of Varicella immunity or vaccination
Proof of Hep B immunity, vaccination or declination of inoculation
Pertussis immunity, vaccination or declination of inoculation