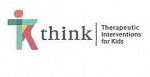 Think Inc
Job Posting Announcement – Special Education Teacher / Inclusion Specialist / BCBA
About Think Behavior and Development Center for Children:
Think is a multidisciplinary center offering services to children in Bahrain who have developmental and behavior disorders. We are a dynamic center with in-clinic and outreach programs, supervisors, leads and primary therapists in addition to SLT and OT services. We have a beautiful, custom facility that accommodates over 20 clinical staff.
It is our mission to create a center that offers the best possible solutions to enable the children it serves to reach their maximum potential and to support and help the parents of the children we serve.
Position:
We are seeking a special education teacher to support students with individualized education plans (IEPs) to ensure academic success in center based group learning and in general education classrooms when they are ready for transition.
Specific functions include:
Assess students and create IEP goals.
Help with and ensure implementation of IEP goals and accommodations
Collect data on student goals
Support all students in self contained and general education settings through co-planning and co-instructing and co-assessing with general education and special education teachers and behavior analysts
Supervise and collaborate with the special education assistants and behavior technicians
Utilize positive behavioral support strategies
Participate with teaching staff in collaborative professional development
Qualifications:
Bachelor's required Master's degree preferred
Special education teacher certification
Minimum of 3 years experience teaching or working in a school, supporting student academic success
Demonstrated success as a collaborative professional
Strong work ethic
Demonstrated ability to independently manage high-quality reports and compliance deadlines
Job Type: Full Time
Salary:
Competitive annual teacher salary and BCBA salary. Ranges depend on experience.
Candidates with Special Ed teacher certification: Annual Base Salary ($45,000-$60,000) + Housing Allowance ($7940 annually) Total Package excluding benefits: $52,940-$67,940
Candidates Special Ed teacher certification and BCBA certification: ($63,000-$70,000) + Housing Allowance ($7940 annually) Total Package excluding benefits: $70,940- $77,940
Note, there are no income taxes in Bahrain, so – with the exception of a 1% employment tax – your salary is your take-home pay.
For US citizens, if you're earning under approximately $100,000 per year, there is a foreign earned income tax exemption, for which you should be eligible.
To give you an idea of basic costs: a nice, 1-bedroom furnished flat in a central location costs between $1,000 and $1,600 a month. To lease a small car costs about $400 per month.
Benefits:
Private health insurance
30 days paid annual leave
+15 days national holidays
Annual ticket home
Living in Bahrain:
Think is centrally located, in Saar, an area where there are many options for accommodation and there is a combination of expat families and local families. We are also very close to an area, called the Seef area, which has many restaurants, shopping malls, and lots options for accommodation. Bahrain is small and very easy to get around, although, like any thriving place that attracts a lot of people, there can be traffic, which everyone loves to complain about.
It is a nice and welcoming place to live that attracts diverse and interesting people. Having said that, it is essential to be able to learn and respect local culture and customs in order to fully appreciate and enjoy it. If you like to travel, one of the highlights of living here is the ability to easily travel to so many wonderful places.
Harvard Business Review (March 6, 2017) placed Bahrain as the top city worldwide for workers based on financial score.