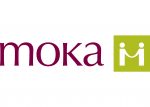 Website MOKA
See the Individual in Everyone
Love what you do. Love where you work. MOKA is seeking a BCBA Youth Autism Clinical Supervisor. This position provides services to individuals within MOKA's Youth Autism Program, and is responsible for the overall operation of the program including providing clinical direction and administrative supervision to assigned Youth Autism Specialists. Provides clinical supervision, mentoring, and clinical support to assigned Youth Autism Program Supervisors.
Essential Functions: Include the following, other duties may be assigned
Oversees delivery of high quality ABA in assigned program(s).
Provides clinical leadership and supervision for assigned team members.
Provides clinical consultation and support for other MOKA programs.
Carries out supervisory responsibilities in accordance with the organization's policies and applicable laws.
Supervisory responsibilities include interviewing, hiring, and training employees; planning, assigning, and directing work; appraising performance; rewarding and disciplining employees; addressing complaints and resolving problems.
Creates strong relationships with individuals served and their families.
Provides strong clinical direction to Program Supervisors and Youth Autism Specialists.
Provides clinical supervision and support to employees seeking to achieve Board Certification in ABA.
Coordinates and supervises assessment and ABA treatment.
Ensures contract compliance related to provision of ABA and oversees maintenance of records and written documentation.
Ensures program adherence to BACB standards, CARF standards, and contractual obligations, both through the Medicaid system and private insurance carriers.
Works independently and with others in establishing the Autism Services budgets and cost controls, prioritizing expenditures, reviewing budget reports and overseeing monthly billing activities.
Works with the Division Director on resolving budgetary issues.
Participates in decision-making related to MOKA procedures, program planning and program development.
Facilitates communication among the treatment team for individuals served.
Coordinates treatment team schedules to ensure efficient and effective service delivery.
Attends a variety of meetings including MOKA staff meetings, individual planning meetings, IEPs, and CMH meetings as assigned.
Master's Degree or PhD in Psychology or related field and maintain a current Board Certification in Behavior Analysis (BCBA) from the Behavior Analyst Certification Board (BACB), plus three years of post-certification experience working in a related field or the equivalent combination of education and experience.
Must possess a valid MI Driver's license.
Board Certification in Behavior Analysis from the BACB.
Salary is commensurate with experience. MOKA provides a competitive suite of benefits, including health, dental and vision insurance, paid personal time off, tuition reimbursement, 401(k) program, life insurance and an employee assistance program.
Interested applicants should apply online at www.moka.org , Job ID 1444.