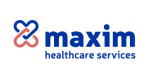 Maxim Healthcare Services
Program Supervisor (BCBA)
Come join our diverse team of behavior analysts at Maxim Behavioral Health in the beautiful state of Washington! As one of the largest ABA providers in the area, you'll be part of an ever-growing company that is changing the course of children's lives through high-quality, in-home programs for children on the Autism Spectrum as well as consultation and behavior support to many local school districts.
At Maxim, you will be part of a highly collaborative team of analysts who are always willing to discuss clinical issues and help each other out, including offering mentoring under senior BCBAs. Our office is supported by friendly administrative staff who take care of the scheduling, billing, and dealing with insurance companies, leaving you free to focus on your clients. You will work with knowledgeable behavior technicians who have completed extensive training and are eager to help you make a difference. We offer flexibility in scheduling, independence in clinical decision-making, and support in continuing your professional education.
Essential Duties:
Conduct functional behavior assessments and educational assessments, accurately identifying the function of challenging behavior and socially valid, pivotal behaviors to target.
Develop treatment plans that recommend individualized, evidence based behavioral strategies in a format accessible to family members, professionals, and insurance providers.
Develop strong collaborative relationships and train families, caregivers, and school staff to implement effective techniques across all environments, promoting progress and generalization.
Provide ongoing supervision and training of behavior technicians, ensuring treatment integrity and supporting professional growth of technicians
Monitor progress and evaluate treatment effectiveness regularly, maintaining high rates of progress.
"I moved to Washington with my family over a year ago to join Maxim Behavioral Health and thank myself every day for it! Maxim is a strong, supportive company that respects their clinical staff above all and has given me countless opportunities to conduct my caseload in a manner that utilizes and challenges my skill sets as a BCBA.  Plus, it's beautiful up here – even when it rains." -RH
"I love our committed team of Program Supervisors here at Maxim. Each person has a different background and strength. I know that, whether I want advice on precision teaching, verbal behavior, or conducting a functional analysis, there will always be someone happy to help me out." -LS
Qualifications:
Current BCBA
Experience providing behavior analytic programs in homes or schools
Effective oral and written communication skills
Commitment to excellence in applied behavior analysis
Driver's License
*Benefits:
Competitive salary ($60,000-$75,000/year DOE)
Full time and part time positions available
Full health, dental, vision, & 401k for full time employees
$1500 sign-on bonus
Educational Stipend
Free/Low Cost Trainings, Type II CEUs
Generous paid time off and paid holidays
Paid mileage and cell phone allowance
Relocation Reimbursement
*Please inquire about benefits as some will depend on position and location
If you plan on taking the BCBA exam in the near future or are waiting on your results, please call to inquire about potential employment and/or supervised field experience opportunities.
To apply, send your resume to:
SpokaneHH@maxhealth.com AND tacomabehavioralhealth@maxhealth.com