Full Time
Applications have closed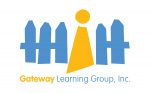 Gateway Learning Group
Happy Summer and Congratulations
to the world's newest BCBAs!
It's an amazing job. You deserve an amazing place to work.
We're proud to be an industry leader in Autism treatments, but we understand we could never do it without the world's best staff. That's why we're dedicated to providing the best work environment possible for the challenging, rewarding, and utterly indispensable treatment you provide. Every day, we strive to foster a positive, enriching professional climate that delivers the ideal work-life balance for all members of our team.
Here's where you come in. We are seeking dedicated clinicians to join our regional provider teams in California. Employment opportunities for BCBAs exist in the following counties: San Francisco, Marin, Sonoma, Napa, San Mateo, Santa Clara, Alameda, Contra Costa, Sacramento, Yolo, Solano, San Joaquin, and San Diego.
Responsibilities for this position include:
•Conduct assessments, design treatment plans, monitor and report on client progress
•Supervise and guide Gateway's Registered Behavior Technicians
•Manage implementation of services
•Design and deliver trainings to parents, professionals and staff
Requirements/Skills:
•Board Certified (BCBA)
•Minimum two years' experience in the ABA field working with individuals with autism
•Experience supervising behavior intervention programs and managing staff
•Outstanding relationship-building and communication skills
Gateway offers:
•Comprehensive medical benefits
•Matching 401K
•Professional development stipend
•Generous paid time off
•Respect for personal/work life balance
•Cell phone and mileage reimbursements
•Monthly social events and company-sponsored volunteer activities
•A fast-paced, supportive and fun work environment
In Gateway's collaborative environment, you'll receive individually tailored mentor ship and will contribute your unique professional insights to help our clients thrive.
Click here to learn more about our team and services.
To apply, please submit your application here.
The Behavior Analyst Certification Board ("BACB") does not sponsor, approve or endorse Gateway Learning Group, the materials, information or sessions identified herein.