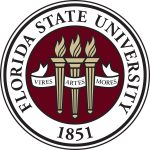 Florida State University
Position Summary and Faculty Qualifications:
Saint Joseph's University in Philadelphia, PA is accepting applications for the position of Director, Applied Behavior Analysis (ABA) Programs and Visiting Assistant/Associate Professor. This is a full-time, 12-month, non-tenure track faculty position. The incumbent will be appointed for a term of four years (contingent upon positive annual performance evaluations), with the possibility of renewal. Reporting to the Associate Dean of Social Sciences in the College of Arts and Sciences, the incumbent will serve as a subject matter expert for all university course work and experiential learning related to pursuit of Behavior Analysis Certifying Board designations for undergraduate, master's, and post-master's programs in Applied Behavior Analysis (BCaBA and BCBA certifications). The incumbent will hold the rank of either Visiting Assistant Professor or Visiting Associate Professor, depending upon qualifications.
Saint Joseph's University presently has online and on campus BCaBA approved course sequences that are related to our Bachelor of Science in Autism Behavioral Studies, Bachelor of Liberal Studies in General Studies (Autism Studies Concentration), and Post-Baccalaureate Autism Studies Certificate programs. Additionally, we have on campus and online BCBA approved course sequences that can be taken as concentrations within our Criminal Justice M.S., Health Education M.S., and Education – Special Education (without certification) M.S. degree programs, or as a Post-Master's Certificate in Behavior Analysis.
Duties and Responsibilities (Essential Duties):
The Director will have the following duties and responsibilities:
Serve as Behavior Analyst Certification Board (BACB) Verified Course Sequence (VCS) Coordinator for all BCBA and BCaBA course sequences offered at Saint Joseph's University, ensuring overall quality and compliance with professional and certification standards in design and delivery of all coursework in Applied Behavior Analysis (ABA).
Manage all inquiries from prospective and current students.
Review and status applications of students applying for admittance into the stand-alone BACB and BCaBA programs, and work with other program directors on admissions processes for those programs utilizing our VCSs.
BCaBA and BCBA Student Advising, including: advising BCaBA and BCBA students of needed coursework; holding orientation meetings for such students; disseminating information pertaining to the content hour allocations of our VCSs, changes to standards/requirements, or other VCS-related info; timely correspondence with potential and current students.
Coordinate the scheduling and staffing of VCS courses.
Ensure that instructors in our VCSs meet the requirements of the BACB. Notify the BACB of changes to non-certified instructors or course content.
Take necessary steps to ensure continued BACB approval for all BCaBA and BCBA VCSs. This includes facilitating and overseeing the redesign of courses in order to ensure consistency with the latest requirements.
Track and document student pass/fail rates in BCaBA and BCBA credentialing exams. Take appropriate steps to promote and maintain high pass rates for students from our programs.
Teach two VCS courses per year (distributed over fall, spring, and summer sessions) or their equivalent in practicum supervision. Teaching assignments may include both on campus and online offerings. At the discretion of the Associate Dean of Social Sciences, teaching requirements may be temporarily reduced in order to facilitate the timely completion of course development or other vital administrative duties.
Oversee the practicum process and certify that all students in the BCaBA and BCBA programs have completed the necessary coursework and practicum hours (where appropriate) for certification.
Collaborate with key stakeholders to explore/design/launch additional licensing or credentialing programs for students in SJU ABA programs, as appropriate.
Develop, create, and maintain secure documentation of all paper and electronic records related to completion of the practicum and related course work, including BACB records.
Coordinate with appropriate academic departments, the Kinney Center, and other key stakeholders to ensure the overall success of our ABA programs and students.
Investigate and resolve student and faculty educational problems in consultation with pertinent individuals and departments, under the direction and approval of the Associate Dean, Social Sciences, and according to the policies and procedures of the University (including all process and documentation requirements).
Address issues students encounter about registration, course withdrawals, assignments for independent study, academic probation or dismissal, and course conflicts.
Provide assistance with enrollment tracking and managing.
Collaborate with the Director, Graduate and Extended Studies Programs on strategic marketing and promotion processes for student recruitment and enrollment.
Hire and supervise adjunct faculty.
Collaborate with other program directors and department chairs whose academic programs utilize the VCSs.
Secondary Responsibilities:
Participate actively in local, regional and national organizations related to the field and promote SJU programs through such organizations.
Attend open house and orientation events.
In conjunction with the Alumni Office and the Executive Director, CAS Graduate and Extended Studies Programs, establish alumni networking groups and support alumni events for ABA program graduates.
Liaison with Wiley/Deltak Partnership Director.
Conduct peer visitation in online/hybrid courses.
Attend department meetings (when appropriate) and SJU Graduate
Director meetings each month.
Minimum Requirements:
Doctoral degree in appropriate field with BCBA-D credential required.
Teaching experience in Applied Behavior Analysis at either undergraduate or graduate level.
Preferred Qualifications:
Administrative or management experience in higher education or clinical setting preferred.
Teaching Experience in Applied Behavior Analysis at both undergraduate and graduate levels.
Experience teaching in on-campus and online/hybrid delivery modes.
Special Instructions:
All applications must be submitted on-line at https://jobs.sju.edu. Completed application should include a letter of introduction, curriculum vitae, evidence of teaching effectiveness, and names and contact information for three individuals who have agreed to provide confidential letters of reference on the candidate's behalf. Review of applications will begin immediately. Applications will be accepted until the position has been filled.