Full Time
Applications have closed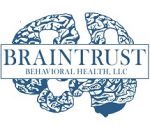 Braintrust Behavioral Health, LLC
We presently have both part-time and full-time opportunities available depending on the area.
Braintrust Behavioral Health, LLC exists to help meet the needs of the surrounding community in which we live. We now provide both in-home and center-based ABA services for children with Autism Spectrum Disorder. We additionally provide family support and training for parents/caregivers whose children have a developmental disability and/or mental illness. Based on FBAs and FAs using current research-based approaches, we provide clear and objective treatment recommendations. Our clients range in age primarily from 2 through 21 years old (some beyond this).
We are committed to seeking out solutions that fit the individual and their family, as well as identifying supportive ways that we are able to continue to benefit the community and the individuals within it. We are committed to our employees, their professional development, and their satisfaction with their role at Braintrust.
BCBA/BCaBA's responsibilities:
Conduct Functional Behavior Assessment and/or Functional Analysis as required (including IISCA)
Design personalized treatment plan for skill acquisition and behavior management
Create individualized goals for programs based off developmental and non-developmental skills and behavior assessments (e.g., VB-MAPP, Assessment of Functional Living Skills, Essentials for Living, etc.)
Supervise and ensure treatment fidelity of ABA treatment programs and that behavior plans are followed as written
Review individual's client data and progress with Behavior Technicians/RBTs and parents and modify plans and treatment programming as needed
Collaborate with parents and Technicians working with the individual on current/new goals and interventions that may be appropriate.
Troubleshoot with parents/Technicians to revise plans as needed
Write, revise, review and sign progress reports
Model and train Behavior Technicians/RBTs using Behavioral Skills Training (BST) to ensure consistent treatment integrity
Identify parent education goals based on parent/caregiver request and observations/analysis
Observe and Train parents/caregivers to implement intervention plans and provide feedback using BST (i.e., instruction, role play, model, direct feedback) and monitor their child's progress, while ensuring treatment integrity
Complete billing through online electronic medical record or paper as required
Attend, participate, and conduct staff meetings and required trainings as scheduled
Organize and create teaching materials for client programs, for Behavioral Technicians/RBTs, and parents/caregivers (e.g., fidelity datasheets, token economies, etc…)
Work collaboratively with teammates and colleagues, parents, and other professionals in a multi-disciplinary approach.
Must respect client and family confidentiality and dignity at all times.
Benefits include:
Competitive salary and insurance benefits for full time employees
401(k) with employer match
Paid Time off, including holidays for full time employees
Paid Mileage
Ability to determine your own schedule that meets the needs of the families you work with.
Opportunities for professional development, including internal and external trainings/conferences
Consultation with Experienced Professionals in the field
Requirements:
One year of experience with the assessment and treatment of children with autism using the principles of ABA and Skinner's Analysis of Verbal Behavior.
Completion of minimum of a Master's degree in Applied Behavior Analysis or related field for BCBA or completion of a Bachelor's degree that meets the requirements for the BCaBA certification.
BCBA or BCaBA certification. (If you are not currently certified but are eligible for the exam or waiting for results, we are still interested in talkking with you. 🙂 Currently an individual with a Master's degree pursuing their BCBA is eligible to provide the service until October 1, 2020 for certain funders we work with (under the direction of a qualified BCBA).
Experience with children older than age 6 is a plus.
Willingness to make a difference in the lives of children and families in your community.
Possible Locations: Kent County, Berrien County, Kalamazoo County, Allegan County, Van Buren County, and Branch County (as well as the potential of surrounding counties depending on your desired location). (Bolded counties are those of particular need).
We are a young and growing company, so you will have options for growth and development not only in your own skill set, but also as an integral role in an the development of this organization. We will work in collaboration with you to utilize your current strengths and passions and work with you to build new strengths based on your specific interests.
For more information: Email Zach at zach@braintrustmi.com
Visit: www.braintrustbehavioralhealth.com Please note that this website is currently being updated, so it is not currently reflective of all of the updates and changes (including staffing that have occurred over the past 1-2 years.)