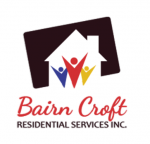 Bairn Croft Residential Services (BCRS)
Bairn Croft Residential Services (BCRS) provides residential services and treatment for dependent and semi-dependent male and female persons with developmental disabilities and special needs, who present with a wide range of functioning levels, emotional and behaviour challenges. BCRS provides comprehensive, innovative, and socially inclusive programming and services for children and adults of all ages. In addition, BCRS provides specialized programs which address the needs of "high functioning" male and female adolescents with learning disabilities, mental health disorders, behavioural disorders, and Autism Spectrum Disorders.
BCRS strives to provide the highest quality of service and care in partnership with families, the community, social services, medical practitioners, mental health professionals, and educators in meeting the needs of children and adults with special needs, while ensuring we promote social inclusion, individual choice, independence and the rights of all children and adults in our care.
We are seeking a full-time (37.5 hours/week) dedicated, experienced and collaborative behaviour analyst to work in a clinical team environment.
Responsibilities
Responsibilities of the successful candidate will include:
Using evidence-based practices to develop, facilitate, and evaluate ABA based treatment plans for children, youth, and adults
Design and complete functional assessments and implement ABA treatment plans based on the functional assessment data and current research
Provide applied behavioural consultation services for residential counsellors, and some foster parents, of youth and adults with intellectual disabilities
Liaise with other professionals involved in the individuals circle of care such as teachers, social workers, physicians, and other behaviour analysts
Conduct case reviews (goals, teaching procedures, data collection, graphs etc.)
Actively participate in clinical advisory group meetings
Maintain organized client files
Be able to work collaboratively as well as independently while ensuring your work meets ministry, regulation and policy standards
Provide clinical support and insight to residential counsellors during periods of behavioural escalation and crisis
Qualifications
Board Certified Behaviour Analyst (BCBA) or a Board Certified Assistant Behaviour Analyst (BCaBA) or eligible to obtain these credentials
Bachelor or Master's degree in health or social sciences field
Understanding of child development and the impact of Autism Spectrum Disorder on development of behavioural, communication and social skills
Advanced knowledge of ABA principles
Understanding of dual diagnosis
Exceptional interpersonal skills with teams
Advanced to superior oral and written proficiency in communication skills
Independent, organized, self-directed work skills along with strong planning, time management and prioritizing skills
Demonstrated computer proficiency in Microsoft office (predominantly Word and Excel)
Ability to pass a police record check (vulnerable sector) and a Child Welfare Agency Records Check
Benefits and Pay
BCBA/BCaBA supervision can be provided at no cost (if needed)
Collaboration with other BCBA's
Opportunity to contribute to a positive, dynamic, and fast paced work environment
Health insurance – medical/dental
Competitive rate of pay
Vacation
To apply please email your resume to Tara Ouellette (tarao@bcrsottawa.com) and note BCBA position in the subject line.