Full Time
Applications have closed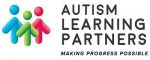 Autism Learning Partners
Position Title: BCBA Clinical Supervisor
Compensation: Competitive Salary, with additional monthly bonus!
Position Type: Full-Time
Why join our team? Our kiddos need you and because together we can achieve more!!!
We are looking for talented individuals who are flexible to the pace and demands of a growing business. Since 1988, our team has been dedicated to enhancing the quality of life for families impacted with autism and other special needs. We value and nurture professionalism and a team attitude.
BCBA Required Qualification:
Master's Degree in Psychology, Child Development, Special Education, Applied Behavioral Analysis, or related program.
BCBA Certification is a must.
Experience with running ABA programs
Willingness and enthusiasm to learn more about how family dynamics, cultural diversity, and the grieving process affect ABA treatment.
Knowledge to adhere to ethical standards in HIPPA and BCBA code of ethics
Motivated to lead by example, supervise and train Behavior Technicians
Complete appropriate and timely reports (progress, updates, etc.)
Valid driver license and a reliable form of insured transportation (driving is required with mileage reimbursement included)
Pass a background check
Must be able to sit on the floor, kneel, run around, squat, and lift materials
BCBA Benefits:
Competitive Salary based on experience and education
Monthly bonuses up to $8k end of the year
Flexible work schedule with reasonable expectations of billable hours
Mileage reimbursement, company Laptop, and cell phone stipe in
Leadership Training and CEUs
Medical, Dental, Vision and Life Insurance
Paid Time Off (holidays, vacation and sick days)
Company 401k) Plan
Autism Learning Partners (ALP) began offering services to children with Autism and other developmental disabilities, and their families in 1988. ALP was an early proponent of Applied Behavior Analysis (ABA) and quickly adopted this clinical methodology as the cornerstone of its services to children and families. Autism Learning Partners now offers treatment services in 32 states.