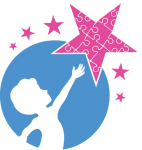 Website Autism Centers of Michigan
The Autism Centers of Michigan (ACM) is Michigan's leading provider of individualized, behavioral-based treatments for children on the autism spectrum. We are looking for a seasoned, Board-Certified Behavior Analyst (BCBA) to oversee and grow our Southeastern Michigan ABA clinical services. This individual will have the opportunity to shape and grow our clinical offices in the Oakland, Macomb, and Wayne County areas, and to work directly with 150+ other staff in the development and delivery of leading edge services and treatment plans.
The successful candidate will work in a team-oriented environment and engage in a wide range of activities, focused on providing behavior analytic assessment and treatment services to children and adolescents in client homes, in a community setting, and/or at our Southeastern Michigan clinical centers. In addition to client-specific responsibilities, the position will have the opportunity to participate in ongoing research efforts with our Chief Clinical Officer, help grow and expand ACM's innovative service delivery approach, and take part in advancement opportunities.
Job Duties and Responsibilities
This individual will oversee all staff and service delivery in Southeastern Michigan, from intake of new clients through assessments (including functional analyses where appropriate), development of individualized treatment plans, collection of measures of performance, data analysis and presentation, and the ongoing evolution of the treatment plans. Specific duties shall also include:
Oversight of clinical operations and expansion of Southeast Michigan services to additional Clinical Center(s) in Oakland, Macomb, and Wayne counties.
A commitment to providing best-in-class ABA services to clients, monitoring of progress and documentation of client records, to exceed agency standards and to enable the best possible treatment decisions.
Regular communication with parents (including weekly family training), ACM staff, and others as necessary to inform and improve treatment plans.
Oversight of BCBAs, ABA Supervisors, and/or Registered Behavior Technicians per Behavior Analyst Certification Board [BACB] guidelines, working as part of the overall caseload of clients, including completion of regular performance evaluations.
Participation in the interview process for new Supervisors and Behavior Technicians.
Attendance and participation in regular ACM meetings of BCBA/ABA staff, where ideas, success stories, and recent research topics are presented for discussion and use in treatment plans across the organization.
Participation in ACM management and/or leadership meetings as required.
Position Requirements
Must be a Board-Certified Behavior Analyst (BCBA) in good standing with the BACB.
Proven experience in managing other clinical staff, and in running and growing a clinical services operation.
Experience in serving both Medicaid and private-insurance clients preferred.
A history of work with children, adolescents, young adults, and/or families is essential. Specific training/experience in developmental disabilities and Autism Spectrum Disorders is preferred.
Must be able to communicate effectively, verbally and in writing, in English.
Should enjoy working in an interdisciplinary team approach to develop and implement client treatment plans.
Strong organizational skills, detail-oriented, able to maintain records, prepare reports and reliably develop timely correspondence related to work.
Must meet the physical requirements of the position, to include lifting of clients, packages, or equipment, and accessing non-barrier free premises.
ACM offers a competitive benefits package to include annual personal days, health and dental benefits, life insurance, disability insurance, a matching 401(k) plan, and an annual incentive bonus. We also offer relocation packages for those joining us from out of state. Ready to join our team? Interested and qualified candidates should submit their resume and the position of interest to careers@autismcentersmi.com. ACM is an Equal Opportunity Employer, F/M/D/V/SO.